Marla And Angela Gibbs On Hollywood, Television, Race Relations, And Prospects For A National Civic Conversation
1 August 2009 - 3:27pm
|
admin
by Dave Goodman / IBIS Radio
BOSTON/Back Bay - My conversation Saturday with actress and comedienne Marla Gibbs and her daughter Angela Gibbs - actress, director, and producer - could have gone on for hours. But the two women, visiting Boston for the Roxbury Film Festival this weekend, were required to meet with festival organizers, and of course, see some movies.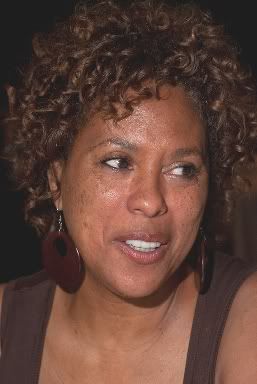 Angela Gibbs directed "What Goes Around," a 22 minute exploration of homelessness, retribution, and karma. Her film screens on Sunday at 1:30pm in the Blount Auditorium at Wentworth Institute of Technology on Huntington Avenue.
Marla Gibbs, who plays a role in her daughter's film, is best known for her portrayal of maid and comedic noodge Florence Johnston on "The Jeffersons," the popular TV sitcom that ran from 1975 to 1985. On Sunday at 3pm at the Museum of Fine Arts, Ms. Gibbs also is expected to help introduce the new documentary "Why We Laugh: Black Comedians on Black Comedy."
At 78, and following a recent illness that required surgery, Marla Gibbs looks as though she's holding up very well. She joked that she's only 30 but in spirit and resolve, it's not too far from the truth. At least one waiter in the restaurant where we spoke clasped Ms. Gibbs' hands for several moments and described how "The Jefferson's" was his mom's favorite 1970's television program.
This reporter admits, as a late baby boomer who "matured" during the 1970's - and an admitted TV junkie - speaking with Ms. Gibbs was a real thrill.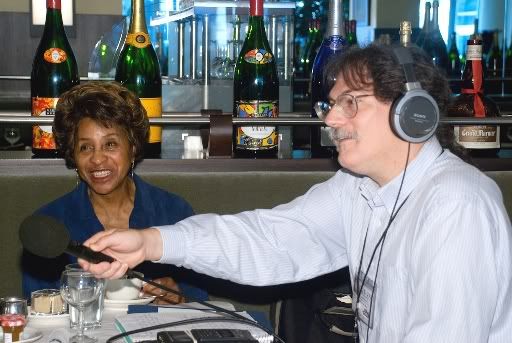 The following conversation with Marla and Angela Gibbs was recorded Saturday, August 1, over brunch at the Brasserie Jo Restaurant. We definitely talked about making films and television shows and Marla's old television buddies such as Sherman Hemsley, whom she rejoices to point out, continues to be one of her best friends.
But the conversation also turned on such topics as the meaning of a Black President, the evolution of the African-American role in arts and culture, and thoughts on what a true colorblind society would look like.
OMB started out by asking Marla Gibbs to describe some of her most important memories.
OMB AUDIO: Marla and Angela Gibbs
Roxbury Film Festival schedule and ticket information:
http://www.roxburyfilmfestival.org
Photos by Elise Filo. © Elise Filo 2009