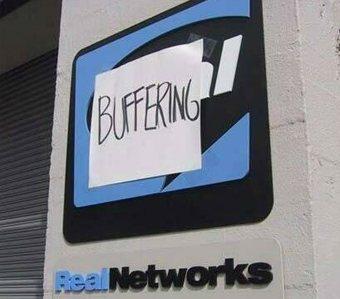 RealPlayer Is Crapware. Install These Alternatives Instead.
27 February 2009 - 11:10pm
|
Jesse K-S
by Jesse Kirdahy-Scalia
VLC media player can play pretty much any video format a user throws at it. It's an essential application for Windows, Mac and Linux users. But RealNetworks keeps its RealVideo and RealAudio codecs locked down, and VLC won't handle them. Don't give up and install the invasive and irritating RealPlayer just for that one .rmv file. Check out these cross-platform RealMedia alternatives instead.
RealHistory
Formed in 1995 as Progressive Networks, with the original goal of becoming a web based distribution channel for politically progressive content, the Seattle based company was one of the early pioneers of online streaming media. In September 1997, the company renamed RealNetworks and focused on pushing its proprietary RealAudio and later, RealVideo file formats hard before and during the first dot-com bubble, requiring users to install the RealPlayer media player. Though RealNetworks saw initial success in the streaming media market, other file formats that did not require RealPlayer became standard; Microsoft relentlessly pushed its own proprietary Windows Media Audio format, the mp3 file format is now often used for audio streaming, and Apple's proprietary QuickTime .mov file format and Adobe's proprietary Flash format video containers (like those on YouTube) are now standard streaming formats for video.
RealCrapware
While RealMedia file formats are no longer standard, users will sometimes find .rm audio or .rmv video files, usually in torrents or on peer to peer networks. Unfortunately, these file formats are still proprietary, officially requiring the RealPlayer media player to handle them. This is bad news since RealPlayer has been widely criticized as being ad-riddled, invasive and difficult to remove, and additionally violating users' privacy and file handling preferences. RealPlayer is so bad that it was named the second worst tech product of all time by PC World (AOL was #1). Fortunately, open standard enthusiasts have reverse engineered RealMedia formats and have made codec packages available as an alternative. Users need not install the rather regressive RealPlayer to play the occasional .rmv file.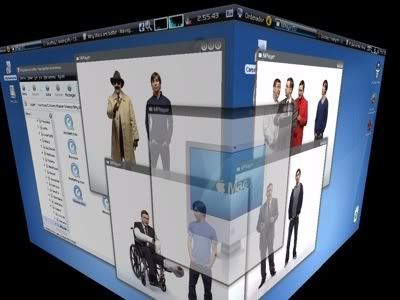 MPlayer is compatible with many different Linux flavors, and has dozens of skins for users to choose from.
MPlayer
MPlayer is a GPL licensed media player that will run on Windows, Mac OS X and various flavors of Linux. Alone, it natively handles the open standard matroska .mkv file format, commonly used for the increasing number of HD video files available in torrents. To play RealMedia files, users will need to install the binary codec packages available about halfway down the MPlayer download page. MPlayer can be used in conjunction with any of dozens of GUI skins available on the MPlayer download page, so users will likely find an interface with which they are comfortable and familiar.
Real Alternative
Real Alternative is a Windows only solution. I include it here because the "lite" version does not require a separate player, as MPlayer's codec package does, but instead installs codecs that can be used by the user's preferred player, and a plugin for IE and Firefox/Opera/Chrome to handle streaming media. If the user so chooses, however, the standard Real Alternative package includes the GPL licensed Media Player Classic.
Armed with these open source alternatives, users can eliminate the nasty RealPlayer from their systems entirely, and sleep easier at night knowing they are supporting open standards based software.
License:
Creative Commons 3.0 BY-NC-SA