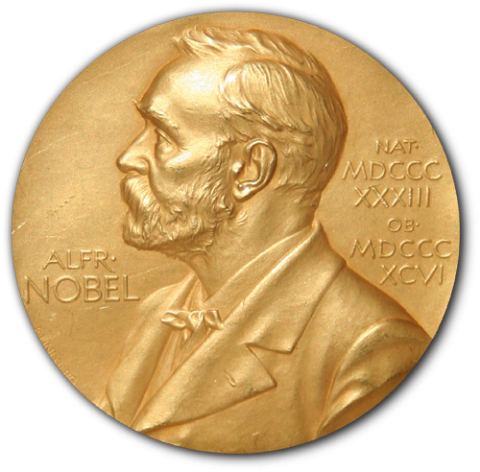 Nobel Peace Prize Nomination for Massachusetts Group Monitoring US Military Spending
5 February 2014 - 2:01pm
|
jadams
by Jonathan Adams (Staff)
Northampton, Mass. - A nonprofit based in Northampton, Mass. has recently been nominated for a Nobel Peace Prize due to their work monitoring military spending in the US.
National Priorities Project (NPP) received the nomination from the International Peace Bureau (IPB) – an historic antiwar organization, and former winner of the award – and it was made public on January 25 in a statement on IPB's website.
In a phone interview, Executive Director of NPP Jo Comerford told Open Media Boston, "This is National Priorities Project's first nomination. We were of course honored to hear that the International Peace Bureau, that body of 13 former Nobel Laureates, felt us a worthy candidate for such an honor and we certainly will be emboldened moving forward to work to really live up to the high, high esteem in which IPB is clearly holding NPP's work."
Founded in 1983, NPP attempts to break down the complexity of the federal budget, and present it to the public in a transparent and accessible way; seeing itself as a kind of "people's guide to the federal budget," says Comerford.
According to the IPB's nomination announcement, it sees public money in the US – the country with the largest military expenditure – as an "essential fuel" for war-making that could otherwise be used in addressing "vital issues such as inequality, unemployment, education, health and the need to build a green economy."
It says that "few have devoted as much energy to studying the budget process as the National Priorities Project."
According to figures available on NPP's website, nationalpriorities.org, out of the total budget expenditure in 2014 – $3.8trn of every kind of federal spending – military spending is third highest with just over $660bn, or 17.4% of total.
This amounts to only slightly less than the spending on government, science, international affairs, energy and environment, education, housing and community, food and agriculture, transportation, and veterans benefits combined, which amounts to just over $687bn.
Military spending is only surpassed by spending on Social Security, unemployment and labor at $1.27trn, and Medicare and health at $955.87bn.
The figures included in total budget expenditure are a combination of mandatory spending on entitlement programs, such as Social Security, interest payments on federal debt, and discretionary spending, which is spending set by lawmakers each year.
With $652bn, or 56.5% of total discretionary spending, discretionary military spending in 2014 dwarfs all other categories of spending. The second highest amount of discretionary spending goes to education, $74bn or 6.4% of total discretionary spending.
Non-military discretionary spending on education, government, veterans benefits, housing and community, health, international affairs, energy and environment, science, transportation, labor, and food and agriculture only amounted to $502bn, or 43.5% of total.
Pointing out the difficulty applying large sums to things in everyday life, Comerford says, "Even though I crunch numbers every day, I don't think in billions, I don't really understand billions in my bones," but she says she's know what a teacher or a healthcare worker looks like, and she worries whether that teacher has too many kids in her classroom, that there are too many kids who fail to receive breakfast and lunch at school, and whether a bridge in her community in unsafe.
In an effort to make these enormous figures comprehensible to the general public, NPP has a interactive function on their website, called a "trade-off" that effectively translates large federal budget expenditures into intelligible things like low-income health care for an individual.
Trading-off the cost of the wars in Afghanistan and Iraq to Boston taxpayers, a figure of just over $5bn since 2001, over 720,000 people could receive low-income health care for one year.
Comerford explained where NPP gets its information, saying, "All of our data is derived directly from either the Office of Management and Budget – which is basically the President's accountant – or the Congressional Budget Office; so we use only primary-source documents to get our base data.
"Our military numbers are actually an aggregate, so we take the Department of Defense nuclear weapons, foreign military aid, foreign military base construction, and overseas contingency operations – which are the US wars in Iraq and Afghanistan – and we bundle them up to make the military number; they are not so bundled in the budget, but we group those under one umbrella," she continues.
Pointing out that payroll and individual income taxes generates 80 per cent of the nation's revenue, Comerford says that members of the general public are "major stakeholders" in the federal budget, but "more and more the US federal budget doesn't look like you and me; more and more … it's tipped in the interests of either corporations or the very wealthiest Americans.
"And it's certainly tipped in favor of more of a militarized view of our nation both domestically and around the world," she continues.
Referring to polls by prominent polling agencies, Comerford says that a majority of Americans from both the right and left politically would favor cutting military spending if it would leave the US equally as secure, and that most people want to see investment in health care, Social Security, education, the environment, transportation, and infrastructure.
Comerford says that the Pentagon is "rife with waste, fraud, and abuse," and with old weapons meant for a third world war that never happened, and cutting back on these is "really the lowest hanging possible fruits."